17 01 2018
Is 2018 the year of the Linux desktop? Absolutely!
People often say, well you can't run Microsoft Office on Linux. Or Adobe Photoshop. Or Mac programs.
I won't comment on this. Please let me just post some screenshots instead. 🙂
Flash, InDesign Photoshop, … (running in PlayOnLinux)
Office 2016 (running in CrossOver)
OSX running in VMware Fusion.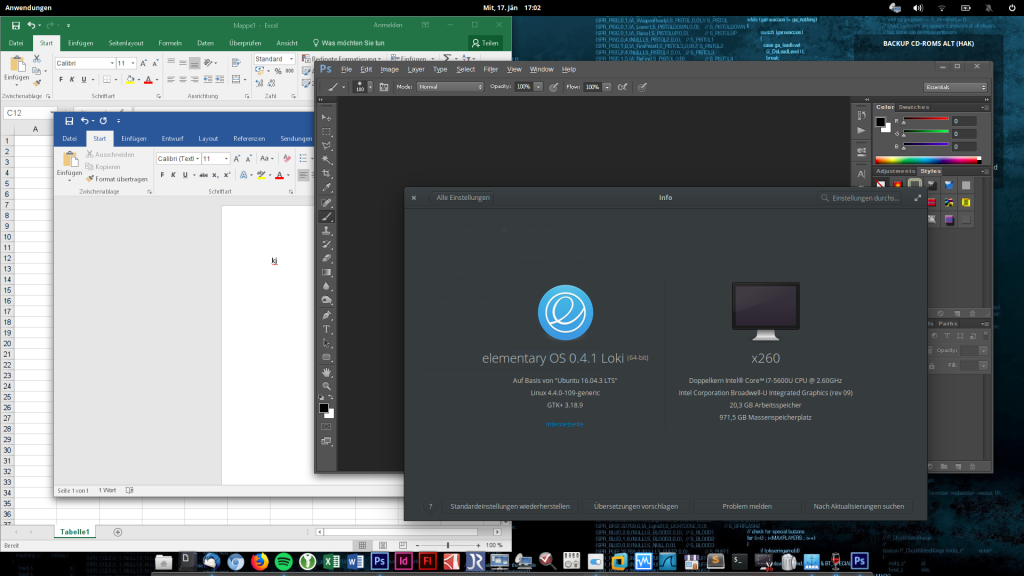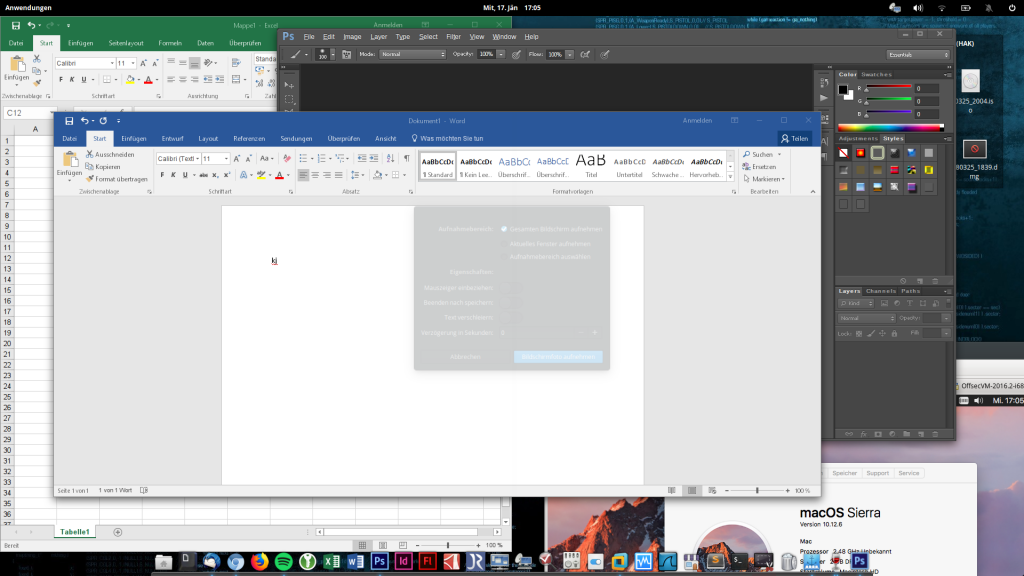 Cutter: a GUI for radare2 5 Years ago: "Day`s like that…Kalte Tage oder Anfang des Winters.."