18 05 2017
How to fix Thunderbird/Google Caldendar (Provider for Google Calendar)
Recently, Thunderbird would pop up a message saying that you have to enable cookies in order to synchronize with your Google Calendar. This happens when using
Provider for Google Calendar.
To fix the issue: After opening TB, the Google Login window would popup but not present the login form but instead the warning, that I need to enable cookies. If you see that error as well, then go to TB -> Preferences -> Preferences -> Privacy, under "Web Content" enable "Accept cookies from sites" and change the "Accept third-party cookies" dropdown to "Never".
Then quit TB, start it again and you should be presented with Google's login form. Just enter your credentials and it should work then. For me at least, it did.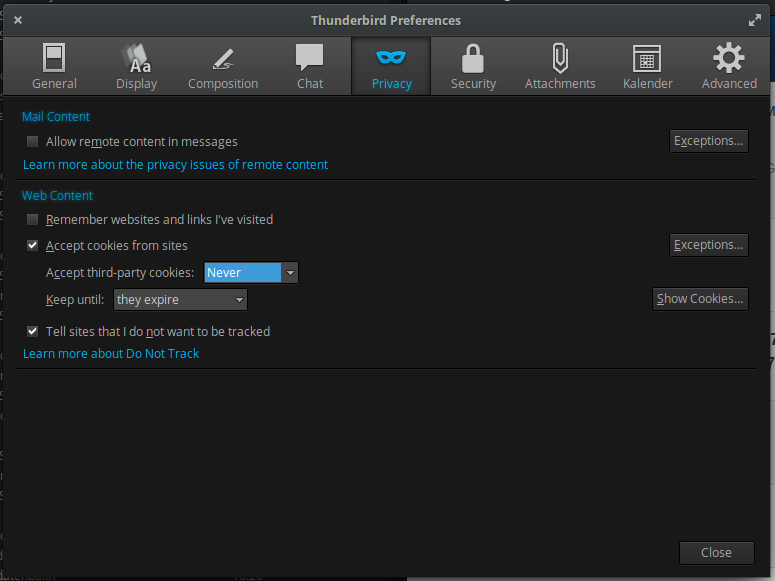 RegEx generator for all IBANs by country VirtualBox Changing OSX guest screen resolution: