15 05 2017
Goodbye OSX – part #7: My current Linux setup (Elementary OS) on Thinkpad t450s [updated 05/2017]
UPDATE 05/2017: i've sold my cMBP 2012 months ago in favour of a fancier Thinkpad t450s as well as a smaller x250 for on-the-roads, both are doing great with Elementary OS. – After 6 months of use i've refined the looks and feel of my setup and therefore i've added newer screenshots.
Overview over my current Linux setup.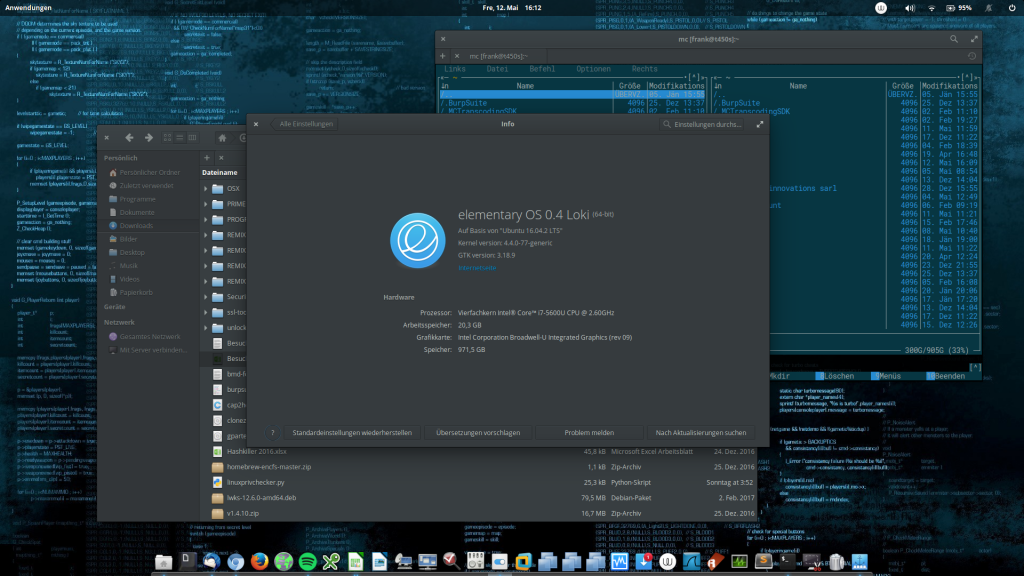 Elementary OS Linux – it's running surprisingly well out-of-the box with both macbook pro 2012 (non-retina) as well as Thinkpad t450s and x250, too.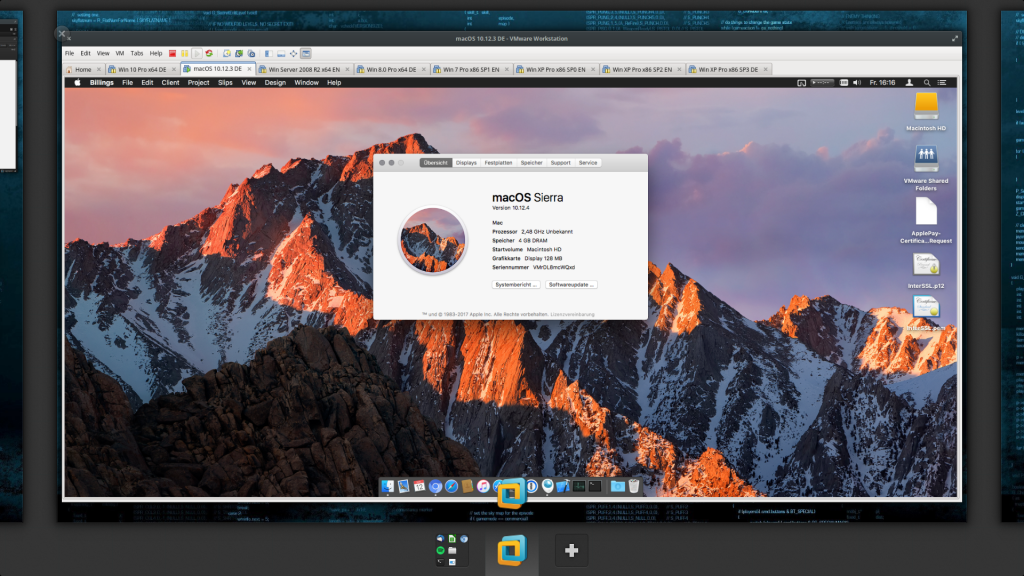 Email: Thunderbird + Enigmail (PGP)
Browser: Chromium, Firefox
Music: Spotify
Chat/VOIP: Wire and Skype
VNC-Client: Remmina (connecting to a mac mini Server – for doing native Safari Browser-Tests)
IRC: weechat
Gimp (CLI: ImageMagick, e.g. mogrify)
FileZilla
Midnight Commander
Wireshark
Transmission (Light Torrent Client)
Renoise
VLC Player
Qt Creator
GSmartControl
LibreOffice
KeePass / KeePassX / KeePassXC
Sublime Text
Vokoscreen (Screen recorder)
KeepNote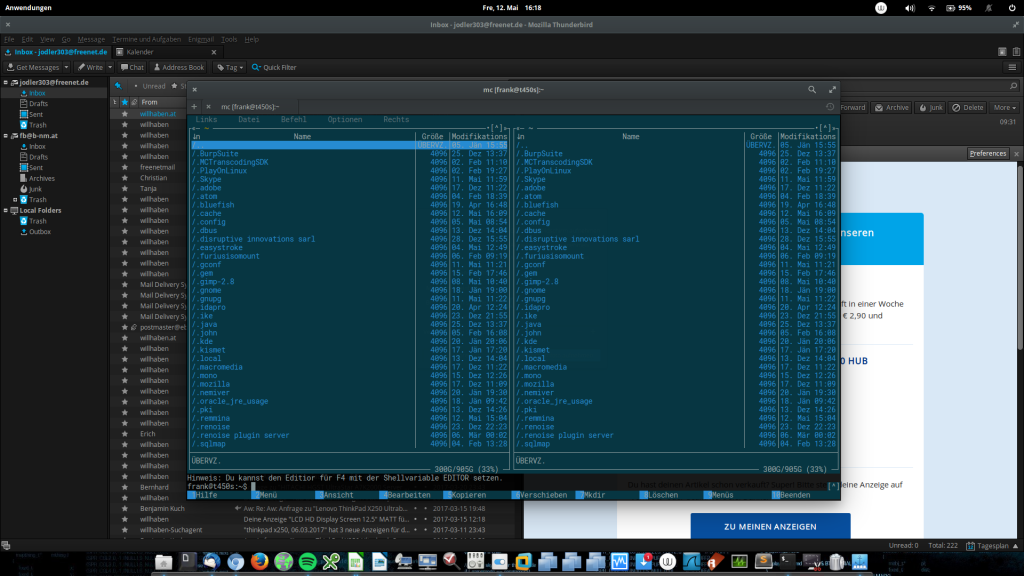 VirtualBox / VMware workstation / VMware OSX unlocker
– Windows XP, 8, 10, Server, …
– Kali Linux
– OSX 10.12.4 10.12.5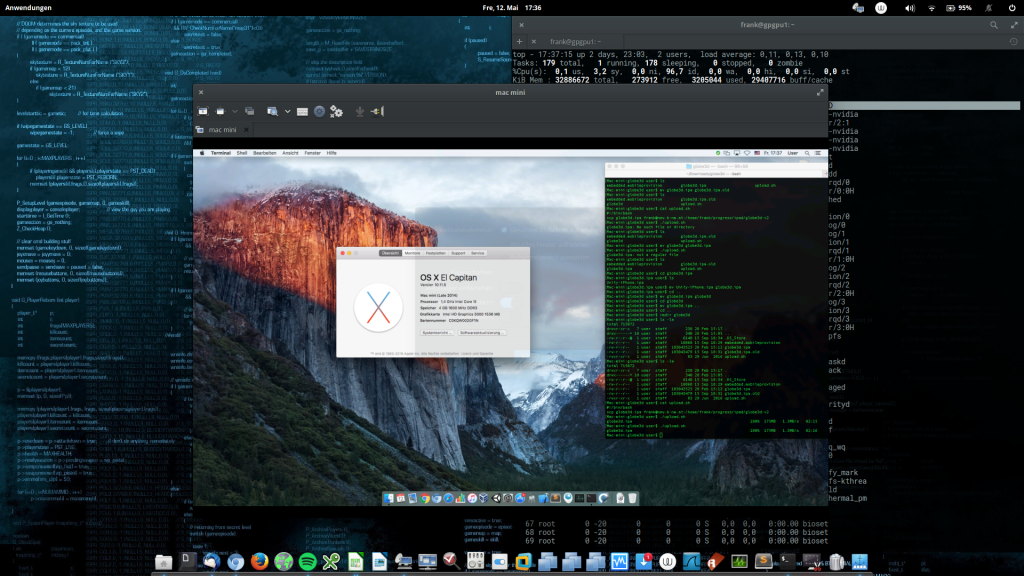 Outdated (MBP related):
Some scripts taken from http://unencumberedbyfacts.com/2013/08/16/linux-on-a-macbook-pro-101/
Read about other people's stories: https://adam.merrifield.ca/2017/10/05/apple-fanboy-to-thinkpad-diehard/
Ubuntu / Remote Desktop VNC RDP (Remmina) – Add virtual resolution – Resize Change screen resolution RegEx generator for all IBANs by country