18 02 2016
GNU/Linux Elementary OS: replace default archiver
Typical scenario for what i want: downloading a .zip file, double click to "extract in place". Done.
In Elementary OS however, the default archiver keeps bugging me with stupid dialogs like which directory to extract to, it's not automatically closing after it has finished extracting the archive, … in short: it's PITA.
After installing the B1 Free Archiver i was happy. – It really is more user friendly, by selecting a few "remember" checkboxes you will have double-click => extract in place working. Hooray!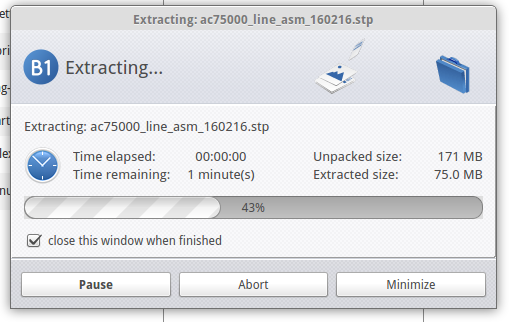 Krita – Digital Painting for GNU/Linux, Windows, OS X ! (Open Source) High Availability Storage (HA) – DRBD DRBD8 etc.