12 01 2016
Elementary OS: setting up VPN (PPTP or OpenVPN) via GNOME Gui Network Manager
in case you didn't know, this blog entry is about elementary OS.
sudo apt-get install network-manager-openvpn network-manager-pptp \
network-manager-pptp-gnome network-manager-vpnc

will add OpenVPN/PPTP support to Network Manager: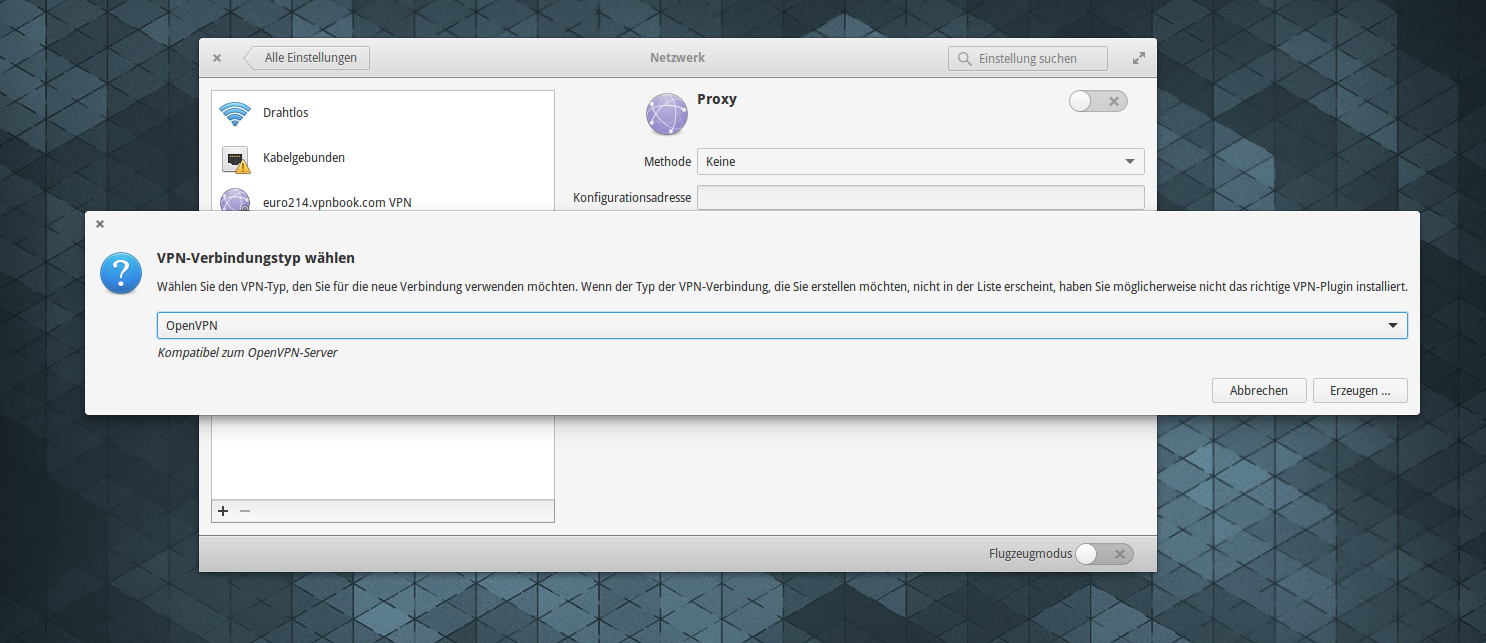 Importing .ovpn Configuration files:
https://www.youtube.com/watch?v=I7XN0xNQazI&feature=youtu.be
Note: importing the tigerVPN .ovpn files worked perfectly, however connecting only worked when ticking "use TCP connection". Currently connected via Moldtelecom, might not be necessary when connecting from other providers.
Elementary OS "Freya": Inverting Screen Colors like on OSX (ctrl+alt+cmd+8) Malware Analysis – CSCI 4976